Agrarian Update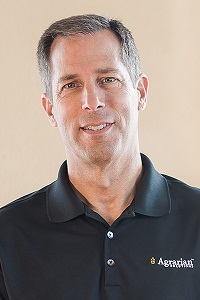 Mark Lantz, Vice President Operations - Agrarian Solutions
The last several months have certainly been interesting for nearly everyone on this planet. Everything was disrupted. Churches, retail establishments, summer camps, vacation destinations…you name it. Without exception, we were required to re-think the way our organizations operated and conducted business.
Agrarian Solutions® was no different. Our travel plans screeched to a halt! No more customer visits, trade shows, or face-to-face presentations to interested parties. Video conferencing became the primary mode for many of us. What appeared to be a great hindrance to business growth and performance, turned out to provide some amazing opportunities. We were able to provide some significant training and insight to our partners and colleagues all over the world.

It started in early May with a presentation to many of our important poultry customers in Egypt. We had over fifty people "attend" that meeting. We were able to hold an important meeting with many of our swine customers in Canada. The "You Herd It Here" webinar series received rave reviews from several dairy specialists throughout the U.S. This 5-part instructional series focused on our top-selling product, DTX™, was extremely well received. If you would like to review any of these, please contact your Agrarian Solutions representative to obtain the link. This will be a great way to gain some additional insight and find out ways to better serve the dairy industry in the U.S.
We are so thankful for your support during this difficult time. We are always eager to hear from our partners and colleagues with suggestions and ideas. We would not be the company that we are without the phenomenal support that we have seen from so many of you over the last 20 plus years. In a world that seems so divided, the last 4 months have exemplified the strong partnership with you in a way that none of us could have imagined. Again, I say thank you with great sincerity!