Biocycle Plus: Performance Matters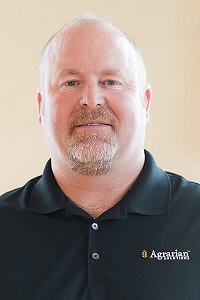 By: Chad Christensen, Agrarian Solutions - Regional Sales Representative
I have been working with the Agrarian Solutions line of products for many years. The proprietary L-Form technology is used in multiple species of all ages. I hear the same question continuously from producers regarding which product to choose when having a feed and/or herd health challenge – Should I feed DTX or Biocycle Plus? DTX is a go to when it comes to mycotoxin challenges. Although not everyone understands how it works the bottom line is "it works" to make mycotoxin related challenges go away. Keep in mind, however, there are more challenges than just mycotoxins.
Some of those challenges come from nutrition. Ration changes, unfermented feeds and other feed related problems. Management decisions add to the health challenges as well. Overcrowding, poor bunk management, poor heat abatement, cleanliness of bedding and water all reduce performance and immune function. Having Biocycle Plus in the ration will help mitigate many of the management and environment related problems that herds face every day.
Many producers feed Biocycle Plus year around which is always the best plan. If feeding it to the whole herd is not an option, I recommend feeding Biocycle Plus to the fresh group for 3-4 weeks. After all, this is the most stressful time of lactation for a cow, and getting off to a good start is key. I also suggest feeding Biocycle Plus to the whole herd for 90 days just prior to any stressor, such as a major ration change; then, after 90 days consider utilizing only DTX. This is especially true with new corn silage. Often this silage is not fully fermented which means it is changing daily. Asking the herd to consistently hold production, reproduction, and stay healthy, all the while adjusting to a diet that is different every day, is a lot to expect from the herd.
Biocycle Plus contains all 3 of Agrarian Solutions proprietary L-Form Bacteria. These L-Forms will trigger a natural defense system in the cow's intestines. Having this defense system in place for a mycotoxin challenge as well as an immune/stress challenge will benefit the herd with added feed efficiency and immune modulation.
As producers are coming into another harvest, introducing new corn silage into the ration is exactly why you should add Biocycle Plus to prepare your herd for the "unknowns" coming in the new feedstuffs. Biocycle Plus will help your herd's immune function and improve feed efficiency through more dry matter intake.
Get in touch with your Agrarian Solutions or Select Sires representative and take advantage of the buy 5 get 1 free promotion now through October and utilize Biocycle Plus to get the most out of your ration.