Convert: One dose, one protocol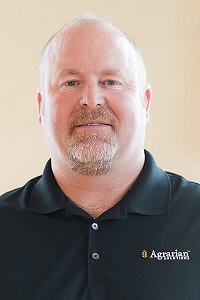 By: Chad Christensen, Agrarian Solutions - Regional Sales Representative
For years producers from coast to coast have relied on Agrarian Solutions' Convert technology to ensure success in calf programs. Giving calves Convert at birth accomplishes two goals:
1) It increases the appetite of the calf causing them to be more aggressive when feeding.
2) It establishes a positive bacterial population that takes up attachment sites in the GI tract restricting bad bacteria like E. Coli and salmonella from being able to establish. (If the gut is full of healthy bugs there is no place for the bad bugs to colonize and grow so they pass on thru.)
Convert has always been available in 3 forms: A gel, a bolus and a powder to be mixed in the milk. Each form includes a special blend of unique and proprietary L-form bacteria, microbial sugars, enzymes and specialized proteins. These ingredients provide essential management tools for production and environmentally related challenges. These products do not contain antibiotics and are proven to be safe and effective backed by University research.
As dairy and beef operations expand, so do the number of employees. Protocol is key to success. Topics of conversation with the gel have brought about points such as:
• Are employees giving the correct dosage of gel to each calf? The 60cc gel tube has been the preferred method of application however must be adjusted with each use for the proper dosage.
• Are employees sanitizing the tube between calves as protocol recommends?
It was with these points in mind that Convert Single Dose Gel was brought into the market in addition to 60cc. Convert single dose tubes are packaged with 15cc of gel to guarantee each calf gets a full dose of Convert from a clean tube.
Calves are born with no functional immune system. This new convenient packaging will allow producers peace of mind knowing each calf is getting the proprietary L-form bacteria technology and egg derived antibodies in every dose generating a healthy population of gut microbes to combat diseases and stresses.
Consider making Convert a part of your calf protocol today!!