Introducing Two New Members of the Agrarian Solutions Program: BioFresh® Microbial Bolus & BioFresh® Microbial Gel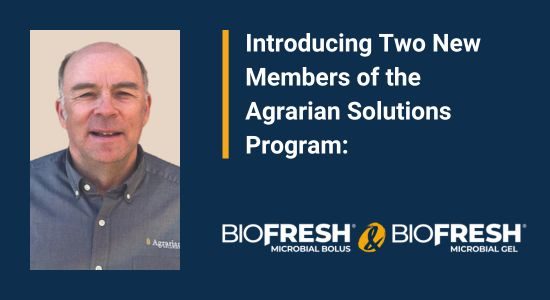 Written By: Larry Roth, Ph.D., PAS Vice President of Nutrition

These new members of the team are designed with an emphasis on boosting ruminal fermentation and whole digestive tract health. Not all microbial counts are equal, and these products feature 9 billion CFU of beneficial bacteria and yeast per Microbial Bolus or 15 ml Microbial Gel. Both products also utilize egg-based specialized proteins and vitamins to dominate digestive pathogens and enhance immune function.

New & Enhanced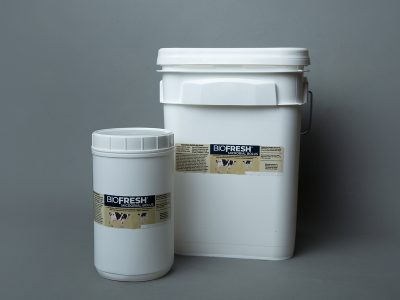 The trusted and long-proven BioFresh® Bolus is now transformed into the BioFresh® Microbial Bolus!
Faster bounce-back for fresh cows
Restore feed intake and ruminal fermentation for off-feed cows
Enhance immune function for challenged and high SCC cows
Join The Excitement!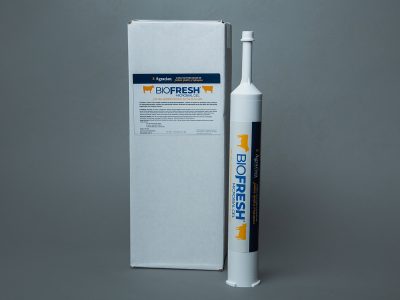 Dairy and beef producers are reporting great results with the newly introduced BioFresh® Microbial Gel and cite these benefits:
Faster return to feed intake after off-feed periods.
Reduced health treatments needed and fewer re-treats needed
Ideally designed for
Newly weaned cattle
Cows at calving
Assist with health treatments
"We gate cut some sale-barn calves upon arrival at our feedlot and gave one pen the BioFresh® Microbial Gel at initial processing. The Gel pen had 40% fewer pulls, lower medication costs and took off on feed faster than the control pen." - Allison Ott - Maize, KS