The Real McCoy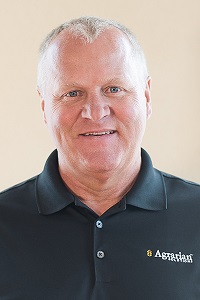 By: Dan Hoying , Regional Sales Representative - Agrarian Solutions
Years ago a nutritionist said to me "I would much rather feed cows during a good milk price vs. a low price. When milk price is low, producers cut valuable nutrients and minerals and replace with inferior substitutes or take them out completely". There is additional stress in the cow ration that occurs seasonally from feed changes. Mycotoxins can also reduce performance and producers need to utilize the free testing program to help make sound management decisions. Anytime you cause stress from nutrition, cow health and performance are compromised.
Drops in pregnancy rate or production are all easy to track and economic affects are immediately felt. What isn't seen as soon is a compromised immune system. Vaccination failure, susceptibility to random diseases and other health events all contribute to a cow's profitability. Fresh cow transition problems are another area seen that have immediate and delayed economic effects. Milk fever, DA's and ketosis are just some of the immediate problems that happen but cause delayed problems in repro and production. It is more important to have healthy cows that breed back during low milk price than it is during high milk price.
"Stepping over dimes to save pennies" is a great quote that producers sometimes live out during low milk price. BioCycle will help alleviate many of the "stepping over dimes to save pennies" decisions. Feeding BioCycle has over 20 years of proven results with numerous herds within the Select Sires federation. BioCycle will help modulate immune function by improving rumen function. Add in the stability of Agrarian's proprietary L-Form technology and you have a trusted ingredient that will aid producer's bottom line during tough economic times.
Select BioCycle is on promotion. Buy 5, Get 1 Free - May 1 - June 30th 2019. Ask your local Select Sires representative for details.