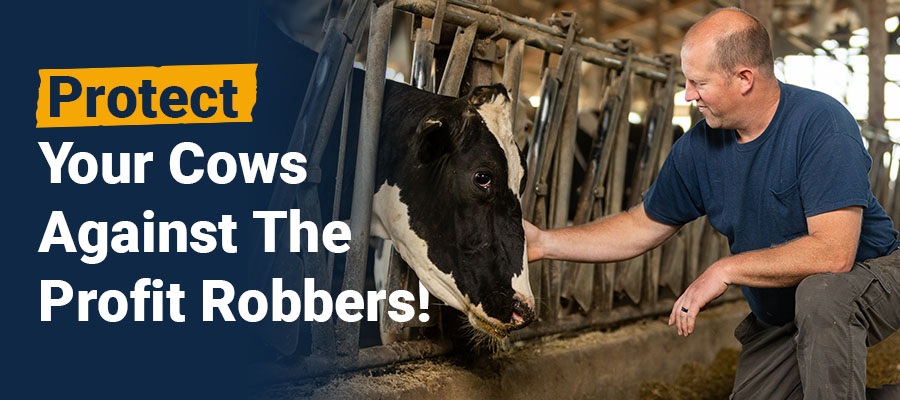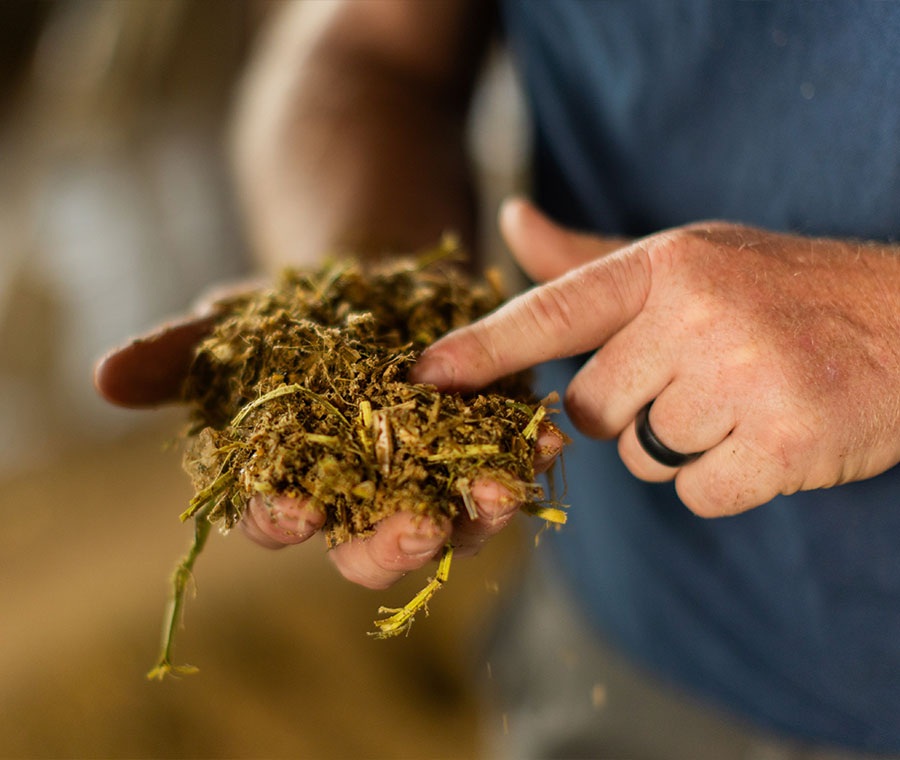 Safeguarding Your Dairy's Success: Unveiling the Mycotoxin Challenge
Research studies and years of experience prove that feeding mycotoxin-contaminated diets to lactating dairy cows reduces dairy profits by reducing milk production, impairing herd health, and lowering reproductive success. In addition, recently published research (Kihal et al., 2022) indicates that commonly used mycotoxin protection products are often more effective for binding nutrients than the targeted mycotoxins.
Good News!
Dairy producers and nutritionists have been supplementing the unique Select DTX™ Concentrate product to lactating dairy cows challenged by mycotoxins and observing greater milk production, better herd health and improved pregnancy rates for over 25 years. This controlled, third-party research study was conducted at a large, high-performing Holstein herd to demonstrate the production and reproduction benefits of feeding DTX to early-lactation dairy cows when challenged by deoxynivalenol- (DON) and zearalenone-contaminated diets.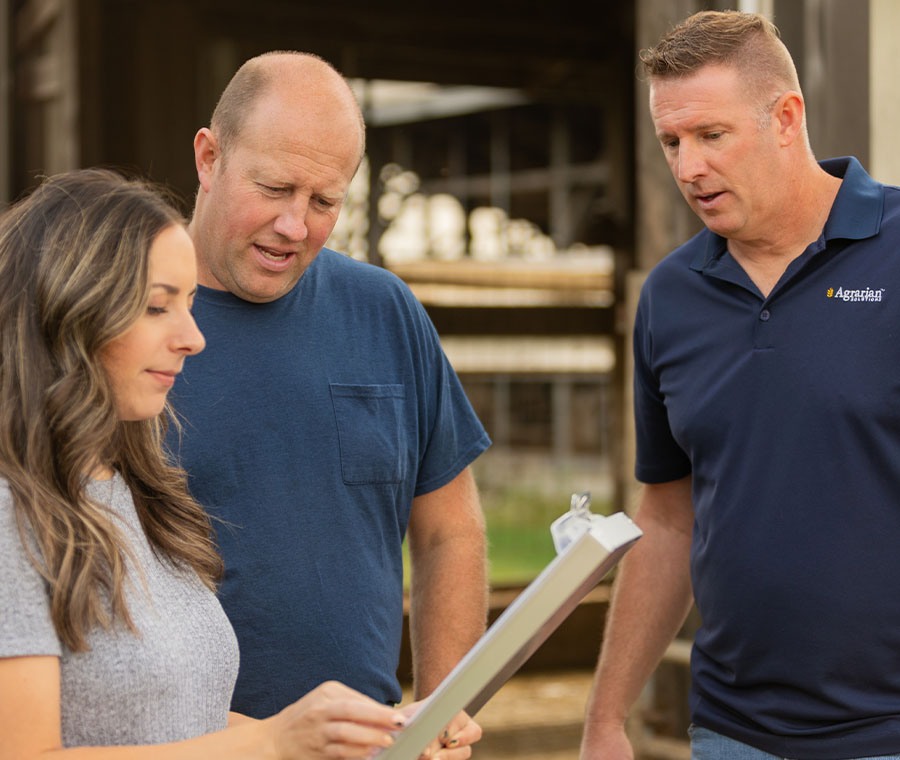 Supplementing DTX to mycotoxin-challenged, early-lactation Holsteins cows, resulted in:




Contact Agrarian Solutions to learn how DTX can protect your cows from profit-robbing mycotoxins
Fill out the form below and we will connect you with an Agrarian Solutions representative
Contact Our Team
Questions about our technology, the issues your livestock may be facing, or our competitive advantage? Our team of experts are always here to help.